This training is presented by The Professional Youth Worker. It's our mission to help you and your team build your skills and boost your passion for serving young people. Join us!
Restorative Justice and Gender-Based Violence in Youth Work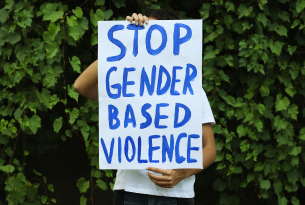 Live Online Training
Wednesday, August 23, 2023
2:00 pm to 3:30 pm Central Time
FREE for YIPA members
$30 for non-YIPA members
Not a member? Annual membership is ridiculously affordable. Join now or learn more.
Your Training Description
Gender-based violence (GBV) is a global public health problem. Millions of young people are adversely affected each year. And the age of victimization continues to decline. But there are too few effective prevention programs. And when both victim and offender are young people, both face risks to healthy development. GBV causes both short- and long-term harm. Additionally, the current legal system or other punitive responses often perpetuate victim-blaming, minimize the problematic behavior, and leave the person harmed out of decision-making.

Addressing the problem more effectively with a person-centered restorative approach and focus on real healing is critical. Even if you are sure GBV is not occurring in your youth program, there are likely participants in your program that have experienced GBV. You need to know what to look for and how to respond. Your program needs to include policies and practices that focus on the needs of young people. You need to be proactively preventing GVB, protecting young people, and addressing harm.

This training will cover the basics of a restorative justice approach and the benefits and challenges of integrating it into gender-based violence prevention and response. You will learn how to be a stronger person-centered advocate while still adhering to your mandated reporter responsibilities.
Learn the philosophy and principles of restorative justice and restorative practices
Examine the similarities and differences between retributive justice, restorative justice, transformative justice, and mediation
Gain insight about how to identify gender-based violence
Consider how to implement restorative justice practices into your program as a way to respond to gender-based violence
Consider your ethical responsibility to young people and society in the context of gender-based violence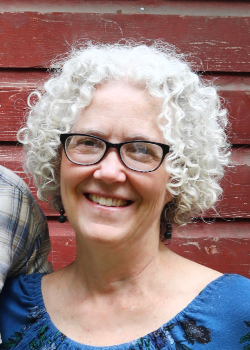 Michele Braley (she/her), MSW, LICSW became familiar with restorative justice while working for Hennepin County when she helped develop and facilitate re-entry circles for people leaving prison. For the past 14 years she has led Seward Longfellow Restorative Justice which provides an alternative to the legal system to respond to harm and crime. She is also a facilitator for Victim-Offender Dialogues in crimes of severe violence for the MN Department of Corrections. She is the co-author of the study, Challenges and Opportunities to Using Restorative Justice for Gender-based Violence. Michele believes in the potential for restorative justice to transform not just the legal system but all aspects of how we live and work together.
Elsa Swenson (she/her) is the Program Manager of Home Free Community Program at Missions Inc. She holds a Bachelor of Arts in Political Science and Women, Gender and Sexuality Studies from the University of Minnesota - Duluth. She has worked with victim/survivors of domestic abuse, sexual assault and child abuse for 10 years providing legal advocacy, emotional support, and working towards changing systems to better address the realities of gender-based violence. Through this decade of service, Elsa has grown to believe that the legal system does not have the proper tools to repair the damage caused to individuals, families, and society by gender-based violence. She believes that restorative and transformative justice provide opportunities to respond to gender-based violence in ways that promote healing, rather than punishment, and can move us toward a more just society.
Your Competency Focus Area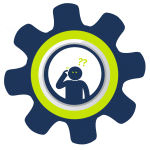 Each of YIPA's trainings are designed around a broad framework of eight youth work competencies. The competency focus of this training is: ETHICS.
Reinforce your responsibility to adhere to guidelines for professional behavior, role model self-management, and set and maintain healthy boundaries.
Live Online Training,
Wednesday, August 23, 2023
2:00 pm to 3:30 pm Central Time
FREE for YIPA members
$30 for non-YIPA members
Not a member? Annual membership is ridiculously affordable. Join now or learn more.
This training will count as 1.5 CE hours for most boards. Please contact your board directly with questions on submitting. You are encouraged to print or save this training information as a PDF for your records.