This training is presented by The Professional Youth Worker. It's our mission to help you and your team build your skills and boost your passion for serving young people. Join us!
Coaching Youth Toward Greater Self-efficacy
On-Demand Webinar
Recorded on Thursday, June 1, 2023
1 hour training
FREE for YIPA members
$20 for non-YIPA members
100% approval rating
Not a member? Annual membership is ridiculously affordable. Join now or learn more.
"Great amount of insight and expertise on this topic. Very well presented material in a non-intimidating format."
"Will ask our staff to seek the video of this training - it is that good."
"Wow - practical and useful. Great reminders on what is important."
Your Training Description
Social-emotional skills are vital for positive youth development and well-being because they are essential for connecting with others. But we're seeing a rapid increase in disconnection and disengagement of middle to late adolescent youth. Schools and communities are feeling the impact of youth who are populating classrooms and programs without the social and emotional skills necessary to effectively navigate even the most basic levels of social engagement. Unless we address this learning gap, these young people are less likely to achieve their full potential.
There is an intervention model that uses life-coaching as a means of higher engagement with youth and as a tool to activate and develop their critical thinking and problem-solving capabilities. You will explore the science of questions as a framework for engaging young people. And set you on the path of effectively helping youth by becoming a better asker.
The focus of this training is on the practice and process of using a coaching methodology to effectively cultivate critical thinking and problem solving. This methodology also produces higher engagement than telling, advising and direct instruction. So, you'll have new tools and skills to use no matter what type of youth work you do.
Understand the contributing factors that lead to higher youth engagement
Explore effective ways to navigate interpersonal interactions and better respond to perceptions and needs of young people
Learn about coaching methodology and gain tools to develop skill in guiding and influencing through questions
Learn how coaching youth toward greater self-efficacy directly impacts their social-emotional development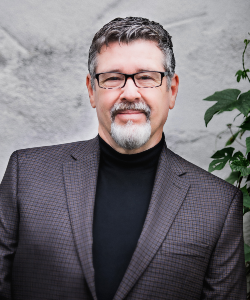 Jack Witt has worked in the people-development business for 25 years. Most of that time he has been training and advising leaders inside non-profit organizations. He focuses on helping individuals identify and move past personal barriers to growth and forward movement. Jack specializes in social-emotional development and lives by a personal mission to help people live better together. He consults and trains in both non-profit and private sector corporations on social-emotional wellness, conflict resolution, and interpersonal workplace relationships.
Through his role in a foster care and clinical counseling agency in California, Jack created and directs social-emotional intervention programs for at-risk youth. Elevate Youth Solutions programs are impacting the lives of thousands of children in elementary, middle, and high school throughout northern California. He has a master's degree in Strategic Leadership and is an International Coaching Federation and Institute of Social-Emotional Intelligence certified practitioner and coach. Jack is also the author of Trash Talk – How to Upgrade your Self-Awareness and Unclutter your Relationships.
Your Competency Focus Area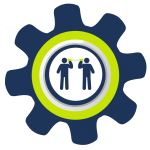 Each of YIPA's trainings are designed around a broad framework of eight youth work competencies. The competency focus of this training is: COMMUNICATIONS.
Gain communication flexibility which allows you to develop healthy, productive work relationships, engage in collaborative problem solving with youth, and improve individual and group facilitation.
On-Demand Webinar
Recorded on Thursday, June 1, 2023
1 hour training
FREE for YIPA members
$20 for non-YIPA members
100% approval rating
Not a member? Annual membership is ridiculously affordable. Join now or learn more.
This training will count as 1 CE hour for most boards. Please contact your board directly with questions on submitting. You are encouraged to print or save this training information as a PDF for your records.