This training is presented by The Professional Youth Worker. It's our mission to help you and your team build your skills and boost your passion for serving young people. Join us!
Positive Youth Development in Talking About Sexuality Topics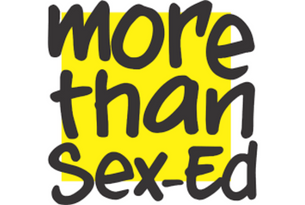 On-Demand Webinar
Recorded on Thursday, November 16, 2017
1.5 hour training
FREE for YIPA members
$30 for non-YIPA members
96% approval rating
Not a member? Annual membership is $124 for individuals or $300 for organizations. Join now or learn more.
"I really appreciated the strategies for framing conversations with youth."
"The training was beneficial and important to my work."
"Extremely informative. "
Your Training Description
Many people feel uncomfortable talking about sexuality topics. A recent national survey found that 50% of teens feel uncomfortable talking with parents about sex. That's a problem. Where do they turn? How will they learn? As a youth worker, chances are that you will find yourself in situations where sexuality topics such as relationships, sexual orientation, and sexual behaviors come up. Being prepared and able to handle those conversations in a nonjudgmental, caring, and open way can make a tremendous difference for that young person.
Sexuality is very personal and often stigmatized in our society, especially for young people. For young people to get what they need to know about sexuality topics, youth workers need to create a comfortable space for them to discuss the topics that are important to them. Being comfortable and confident yourself will put you in a better position to help them navigate their natural sexual development in healthy ways.
In this interactive presentation, you will explore the intersectionality of positive youth development and how to comfortably talk about sexuality topics in your role as a youth worker. You'll leave with increased understanding of how positive youth development practices and authentic partnerships with youth can have a huge impact on how they learn and grow into sexually healthy young adults.
Identify a range of sexuality topics beyond pregnancy prevention
Explain how a positive youth development (PYD) lens can inform discussions about sexuality topics with young people
Describe the importance of providing education and support around sexuality through a PYD lens
Identify strategies for discussion of sexuality topics that foster healthy development, health protective behaviors, and connections to caring adults and services
Understand how to integrate existing youth work skills into sexuality education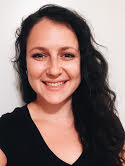 Hannah Mikhelson is a Health Mentor & Sexuality Educator at the Annex Teen Clinic. Hannah has a B.S. in Community Health with an emphasis on Adolescent Sexual Health. She has worked with youth in a variety of capacities for over 10 years through non-profits, government, and clinical settings. In her role at the Annex, Hannah works with youth one–on-one to help empower them to take care of their sexual health and well-being. Additionally, she facilitates youth leadership groups, sexuality education classes, staff education, and provides support to school administration regarding these topics and access for LGBTQ+ young people. Her long-term goals are to continue learning and improving skills to help youth feel safe and supported, as well as supporting other professionals to help keep up the important work of providing accurate, sexual health information to young people.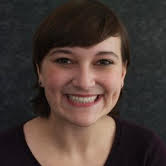 Ellen Saliares is the Director of Sexuality Education at the Annex Teen Clinic. In her role at the Annex, Ellen manages and facilitates sexuality education and youth development programming, provides organizational leadership, supervises staff, and collaborates with community partners, school districts, and funders. She is a trainer for the evidence-based Project AIM (Adult Identity Mentoring) curriculum. Ellen has a B.A. in Sociology and a MPH in Community Health Promotion. Prior to working at the Annex, Ellen worked in the fields of sexual health, mental health, and child and adolescent health screening. She's published peer-reviewed research on adolescent sexual health in the Journal of Sex Research.
Your Competency Focus Area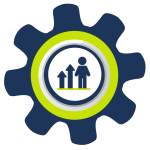 Each of YIPA's trainings are designed around a broad framework of eight youth work competencies. The competency focus of this training is: YOUTH DEVELOPMENT.
Strengthen your commitment to implement positive youth development strategies, understand development channels, and support youth through developmental changes.
On-Demand Webinar
Recorded on Thursday, November 16, 2017
1.5 hour training
FREE for YIPA members
$30 for non-YIPA members
96% approval rating
Not a member? Annual membership is $124 for individuals or $300 for organizations. Join now or learn more.
This training will count as 1.5 CE hours for most boards. Please contact your board directly with questions on submitting. You are encouraged to print or save this training information as a PDF for your records.