This training is presented by The Professional Youth Worker. It's our mission to help you and your team build your skills and boost your passion for serving young people. Join us!
African American Language and a Sense of Belonging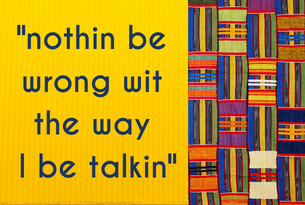 Live Online Training
Thursday, December 15, 2022
1:30 pm to 3:00 pm Central Time
FREE for YIPA members
$30 for non-YIPA members
Not a member? Annual membership is $124 for individuals or $300 for organizations. Join now or learn more.
Your Training Description
African American Language (AAL) is used by many communities in the United States, but it faces a lot of social stigma. Negative attitudes about AAL stem from the misunderstanding that it is an inferior form of English. Many AAL speakers in the U.S. experience racial trauma and youth workers that don't understand the language risk retraumatizing them. AAL speakers are often marginalized and underserved in youth program spaces because most materials are designed with Mainstream American English (MAE) speakers in mind. If a young person is told the way they speak is "wrong" they may feel less-than or shamed, harming their positive development.
It's important to uncover your own biases about AAL. You can strengthen your ability to foster equity and inclusion with dialect diversity training. And you can help others reduce judgments about language variation and promote acceptance of style-shifting.
Join us to learn about AAL, its origins, features, and patterns, and how young people use it in their daily lives. You'll gain awareness and tools you can use to better connect with young people that use English differently than you might expect. The trainer will style-shift to demonstrate differences in dialect. By uncovering myths and biased attitudes around AAL, we can learn to engage respectfully so all young people feel like they belong.
Understand African American Language and the historical context of the language
Recognize the features, patterns, and systems of African American Language
Develop strategies to support young people in your programs that speak and hear African American Language
Consider myths and biased attitudes about African American Language in relationship to Mainstream American English
Learn how you can overcome tendencies to correct African American Language speakers with better approaches and alternative strategies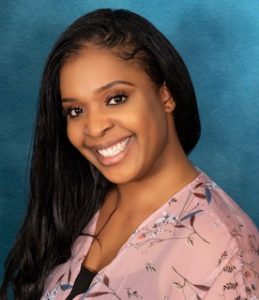 Tiffany Grant is currently working to fortify the ECE business model as a Business Development Manager at First Children's Finance. As a continuing advocate for equity and inclusion, she helped establish a peer networking resource group for entrepreneurs of color called Community Conversations for Early Childhood Entrepreneurs. Tiffany's expertise lies in bridging the gaps between childcare business, advocacy, and equity where she has sought to help BIPOC business owners navigate the structural and systemic barriers they encounter every day. Tiffany has a talent for identifying areas of the Early Childhood Field where discrepancies exist and has worked to specifically target those areas of need. Her work in coaching and training, as well as in compliance and curriculum development has helped to highlight these needs. Knowing the importance of continuing education, Tiffany also works as a trainer in the subjects of early childhood trauma, African American Language and supporting multilingual young learners using WIDA Early Years resources. Additional examples of meaningful contributions to the field include co-founding an ECE branch within the Excell Academy for Higher Learning charter school. Tiffany received her bachelor's degree in Early Childhood Studies with a focus on psychology and leadership from Metropolitan State University.
Your Competency Focus Area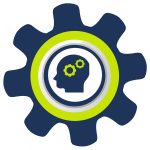 Each of YIPA's trainings are designed around a broad framework of eight youth work competencies. The competency focus of this training is: INTERCULTURAL ENGAGEMENT.
You'll raise your awareness to appreciate diversity, foster equity, ensure inclusion, recognize and address bias and prejudice, and cultivate respect for all cultures.
Live Online Training
Thursday, December 15, 2022
1:30 pm to 3:00 pm Central Time
FREE for YIPA members
$30 for non-YIPA members
Not a member? Annual membership is $124 for individuals or $300 for organizations. Join now or learn more.
This training will count as 1.5 CE hours for most boards. Please contact your board directly with questions on submitting. You are encouraged to print or save this training information as a PDF for your records.