This training is presented by The Professional Youth Worker. It's our mission to help you and your team build your skills and boost your passion for serving young people. Join us!
Recognizing Risks and Building Effective Responses to Human Trafficking and Exploitation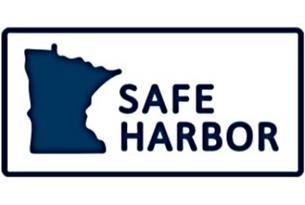 On-Demand Webinar
Recorded on Thursday, January 16, 2020
1.5 hour training
FREE for YIPA members
$30 for non-YIPA members
100% approval rating
Not a member? Annual membership is $124 for individuals or $300 for organizations. Join now or learn more.
"Thank you for including information on Indigenous/Native people. I truly appreciated it!"
"I really appreciate the quality and the ease of access."
Your Training Description
Human trafficking and exploitation are crimes that devastate lives. Youth are often targeted by sex and labor traffickers because they are more vulnerable and less likely than adults to know where to turn for help. Addressing this problem demands coordinated public health, public safety, human rights, and human services strategies. This training will focus on sex and labor trafficking and exploitation, with a particular focus on building effective responses for youth and young adults who are victims/survivors or are at risk of harm.
Over the past decade systems of care like Safe Harbor have developed in Minnesota and across the country. Significant strides have been made to provide trauma-informed, victim-centered, culturally-responsive, and strengths-based supports for youth, although there is still much to learn. This training will provide information about Safe Harbor and its providers so you'll know who to contact to assist the youth you serve. Lessons learned over the past decade will be shared, as well as guidance for how to sustain and grow Safe Harbor into the future.
Join us to learn about sex and labor trafficking exploitation. You'll gain information about the laws and policies in Minnesota as well as the overall system structure for Safe Harbor. You'll learn about the characteristics of at-risk youth, the tactics of traffickers and exploiters, common misconceptions about trafficking and exploitation, available resources, and best practices for working with youth. This training will include sample scenarios, information from a recent evaluation of the Safe Harbor system, and an opportunity for you to help shape the vision for a future free of trafficking and exploitation.
Define different types of human trafficking
Identify the situations that place youth at risk for human trafficking and/or exploitation
Understand the Safe Harbor response to human trafficking in Minnesota
Examine frameworks for trauma-informed, victim-centered, culturally-inclusive, strengths-based responses
Learn from experience by reviewing the findings and recommendations of the 2019 Safe Harbor evaluation by Wilder Foundation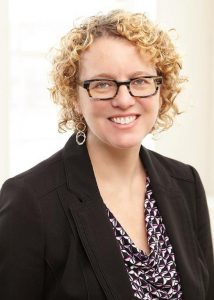 Caroline Palmer, JD is the Safe Harbor Director at the Minnesota Department of Health. Her focus is on building cross-disciplinary collaboration across government and private sectors on behalf of survivors of sex and labor trafficking. She is responsible for policy development, grantee oversight, project management, and data/evaluation management. Before joining MDH, Palmer was the Policy and Legal Affairs Manager at the Minnesota Coalition Against Sexual Assault for over a decade. She has also served as the Pro Bono Development Director at the Minnesota State Bar Association and was a staff attorney at the Minnesota AIDS Project. She is an adjunct professor at the Mitchell Hamline School of Law. Palmer is a graduate of Hamline University School of Law and Barnard College; in addition she was a policy fellow at the Humphrey School of Public Affairs at the University of Minnesota. In 2018 Palmer received the Distinguished Service Award from the Minnesota Department of Public Safety.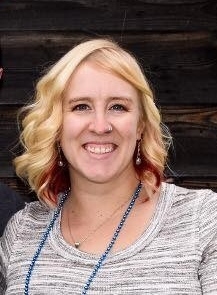 Mel Alvar is the Northeast Safe Harbor Regional Navigator at PAVSA in Duluth. She provides training and technical assistance for professionals to support capacity building, protocol development, and awareness of Human Trafficking in seven northeastern Minnesota counties. Additionally, she helps lead prevention and intervention efforts for at-risk youth. Previous to her role as Regional Navigator, she was a Safe Harbor Youth Advocate, working diligently to advocate, educate, and promote trauma-informed care for at-risk youth and survivors of sexual violence. Mel received her Bachelor of Science in Public Health Education/Sexualities and Gender Studies from the University of Minnesota-Duluth. Her youth advocacy work started in 2003 with Teen Council at Planned Parenthood of Duluth. Youth Advocacy is her heart's work – she is extremely passionate about working with survivors, especially youth, and is dedicated to ending violence in her community.
Your Competency Focus Area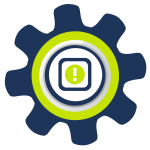 Each of YIPA's trainings are designed around a broad framework of eight youth work competencies. The competency focus of this training is: AT-RISK BEHAVIORS.
Develop life-saving skills to identify the warning signs of unhealthy and risky behavior, understand risky behaviors based on a knowledge of adolescent brain development, and know when to report and refer.
On-Demand Webinar
Recorded on Thursday, January 16, 2020
1.5 hour training
FREE for YIPA members
$30 for non-YIPA members
100% approval rating
Not a member? Annual membership is $124 for individuals or $300 for organizations. Join now or learn more.
This training will count as 1.5 CE hours for most boards. Please contact your board directly with questions on submitting. You are encouraged to print or save this training information as a PDF for your records.