This training is presented by The Professional Youth Worker. It's our mission to help you and your team build your skills and boost your passion for serving young people. Join us!
How You and Your Organization Can Manage Burnout and Secondary Trauma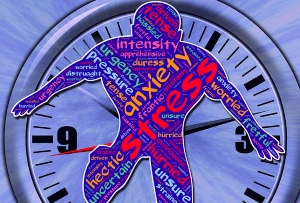 On-Demand Webinar
Recorded on Thursday, August 8, 2019
2 hour training
FREE for YIPA members
$40 for non-YIPA members
98% approval rating
Not a member? Annual membership is $124 for individuals or $300 for organizations. Join now or learn more.
"Should be required training for new managers and directors."
"This training gave me a lot of things to think of. It helped me take a step back and look where I am with my job and how my organization is doing with this issue."
"Examples of life experiences from presenters really helped with identifying scenarios that are often normally missed."
Your Training Description
It's not unusual for youth workers to encounter young people who have been exposed to different types of trauma. We're becoming more aware every day about how to best help these young people. But many youth workers are not yet aware of the risks of secondary trauma they themselves face in this helping profession. And their organizations may not be focused on building a supportive infrastructure. The day to day pressures of the workplace, the demanding work schedules, the reality of compassion fatigue can add up to too much stress and even burnout. Youth worker stress, burnout, and turnover are challenging problems that can have a negative impact on outcomes for youth.
Every youth worker needs to understand how to recognize and address vicarious trauma, compassion fatigue, burnout, or secondary traumatic stress to best help themselves. And we owe it to the young people we serve to ensure that our programs and our agencies are also set up to respond to these challenges and support the well-being of youth workers right along with the well-being of youth.
In this training you will learn to recognize the signs and distinguish the differences between burnout and secondary traumatic stress. That awareness will help you choose more effective self-care prevention and intervention strategies for yourself. You'll go beyond a typical self-care training by learning how supervisors and organizations can improve their abilities to support you as a youth worker and make well-being a priority. Engaging your entire organization as an active partner in providing support and stress prevention tools and strategies will help everyone show up healthy and whole for the youth you serve.
Identify the different stress disorders youth workers may experience
Recognize the different symptoms of burnout and secondary traumatic stress
Implement stress-prevention strategies into your daily practice
Work to expand self-care practices to prevent stress and burnout throughout your entire organization
Ann Gaasch has provided leadership in community and national family service initiatives for more than 25 years now. In honor of her decades of dedication to helping children and parents transition from healing to thriving, she was invited by Alia Innovations/IDEO as a 10 of 10 for Kids Innovator to redesign national child welfare practices. Her extensive experience includes program leadership at The Bridge for Youth, St. Paul/Ramsey County Children's Initiative and the Tubman Family Alliance. She became the Executive Director of FamilyWise in 2013. An author and long-time speaker, Ann sits on boards and committees for several GO and NGO organizations. She holds a bachelor's degree from Carleton College, and a master's degree in counseling and psychology from St. Mary's University.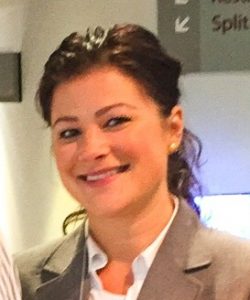 Anna VonRueden has more than a decade of experience working with youth needing the most challenging interventions. Anna has become a recognized leader in Minneapolis-St. Paul for creating positive changes within the juvenile system and for those navigating it. After five years as FamilyWise Youth Service Manager, Anna took over as Program Director in 2018. While ensuring the health of this agency's comprehensive service delivery, she also serves on committees for several GO and NGOs, presents at association conferences and maintains credentialing as both a High-Fidelity Wraparound Process Mentor and Motivational Interviewer. She previously served as a member of the Wisconsin State Juvenile Justice Association for four years and as a supervisor for Wraparound Milwaukee from 2009 to 2013. Anna holds a B.A. in Criminal Justice from UW-Eau Claire.
Your Competency Focus Area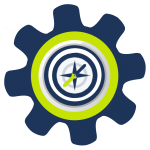 Each of YIPA's trainings are designed around a broad framework of eight youth work competencies. The competency focus of this training is: THE FIELD OF YOUTH WORK.
Expand your professional acumen to understand the reach and importance of your role, serve as an effective advocate for youth, and pursue ongoing professional development.
On-Demand Webinar
Recorded on Thursday, August 8, 2019
2 hour training
FREE for YIPA members
$40 for non-YIPA members
98% approval rating
Not a member? Annual membership is $124 for individuals or $300 for organizations. Join now or learn more.
This training will count as 2 CE hours for most boards. Please contact your board directly with questions on submitting. You are encouraged to print or save this training information as a PDF for your records.