This training is presented by The Professional Youth Worker. It's our mission to help you and your team build your skills and boost your passion for serving young people. Join us!
Social Activism in Youth Work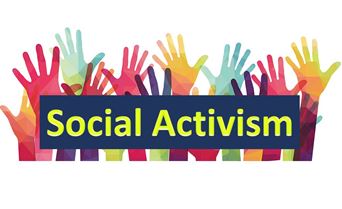 On-Demand Webinar
Recorded on Wednesday, October 2, 2019
1 hour training
FREE for everyone
98% approval rating
"You provided some concrete examples and steps we can take to start getting our feet wet in advocacy."
"I gained a lot of knowledge about my local and state government legislators."
"My assumptions of legislators were false. Since learning from the advocacy training I feel more comfortable reaching out to community leaders and legislators."
Your Training Description
Too many of our young people who are experiencing toxic stress, trauma, and/or abuse lack connection with a caring adult and community support. Elected officials agree we should help them, but sufficient funding to address this important social issue remains elusive. The truth is, as constituents every one of us could be doing more to ensure their behaviors match their rhetoric. A concerted movement by youth and youth workers is needed now so Youth Intervention is adequately funded.
As a youth worker, you have an important role to play in determining the social policies and funding for youth-serving organizations. You are the expert and your awareness of the youth you serve is needed to spark and maintain social change. Learning to use your power and your voice as an activist, you'll discover how to effectively influence elected officials. Your ability to build trusting relationships with youth is exactly the right skill to becoming a powerful advocate with and for youth.
View this training individually or with the youth you serve. Either way, you'll be inspired by video clips of youth inviting you to become socially engaged. This training will provide a historical perspective of social change and help you develop insight about your elected officials. You'll learn strategies and receive tips on how to make the most of youth worker activism. Discover what social activism in youth work is all about. This cause needs all of us right now!
Gain knowledge about the history of activism in the United States
Understand how power and civics influence youth outcomes
Develop insight into the psyche and role of an elected official
Learn strategies to make the most of your youth work activism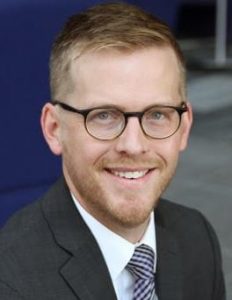 Amos Briggs is a government relations professional at Lockridge Grindal Nauen P.L.L.P. He represents clients at the state and local government level across Minnesota. Amos applies his advanced knowledge of the state's political landscape, extensive network of influential leaders, and deep background in policy analysis and public relations to advise clients on a wide range of issues. Before joining Lockridge Grindal Nauen, Amos served in various capacities in politics and government. As Director of Communications with the Minnesota Senate Majority Caucus, he oversaw caucus media strategy on a diverse legislative agenda. Prior to his career in Minnesota politics, he managed political campaigns in Wisconsin. Amos earned a B.A. in political science and anthropology from the University of Wisconsin-Madison.
As YIPA's lobbyist, he directly supports the mission of relentless advocacy for youth-serving organizations, collaborating with YIPA to raise awareness, build support, and drive action toward securing funding for Minnesota youth intervention programs.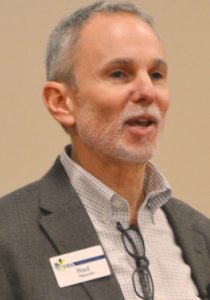 Paul Meunier is the executive director of the Youth Intervention Programs Association (YIPA) and has spent the majority of his adult life working to improve the lives of young people and the communities he's served. A trained psychologist with a Master's degree in Counseling Psychology from St. Mary's University, Paul worked for 14 years as the lead of a setting IV emotional behavioral disorder (EBD) therapeutic program. Paul's experience as an elected official began in 2004 as a member of the Ham Lake City Council. He was elected mayor of Ham Lake in 2006 and served until 2011.
Before joining YIPA's staff in 2011, Paul was a member of YIPA's Board of Directors and served as its vice president. Currently, Paul spends a considerable amount of time building bipartisan relationships and coalitions with lawmakers serving in the Minnesota State Legislature. He thoroughly enjoys politics and advocating for youth and the youth workers that serve them.
Your Competency Focus Area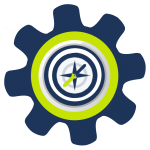 Each of YIPA's trainings are designed around a broad framework of eight youth work competencies. The competency focus of this training is: THE FIELD OF YOUTH WORK.
Expand your professional acumen to understand the reach and importance of your role, serve as an effective advocate for youth, and pursue ongoing professional development.
On-Demand Webinar
Recorded on Wednesday, October 2, 2019
1 hour training
98% approval rating
Free for YIPA members and non-YIPA members. Not a member? Annual membership is $124 for individuals or $300 for organizations. Join now or learn more.
This training will count as 1 CE hour for most boards. Please contact your board directly with questions on submitting. You are encouraged to print or save this training information as a PDF for your records.