This training is presented by The Professional Youth Worker. It's our mission to help you and your team build your skills and boost your passion for serving young people. Join us!
Mirroring and Modeling Social Emotional Well-being for Youth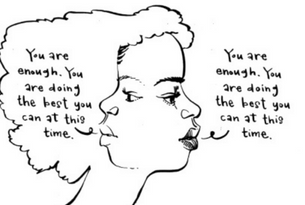 Art by Minnesota Teacher and Artist: Jinjer Markley
On-Demand Webinar
Recorded on Thursday, December 10, 2020
1.5 hour training
FREE for YIPA members
$30 for non-YIPA members
100% approval rating
Not a member? Annual membership is $124 for individuals or $300 for organizations. Join now or learn more.
"Beautiful training with lots of information."
"Heard all the SEL 'stuff' before but this was presented in a unique and personal way."
"Jen was wonderful, I loved her interaction and positive perspective!"
Your Training Description
Toxic stress can manifest in many ways and negatively impact youth. It is vital for youth workers to recognize and respond to the manifestations of toxic stress to help youth build social emotional resilience. According to the Collaborative for Academic, Social, and Emotional Learning (CASEL), "social and emotional learning (SEL) is the process through which children and adults understand and manage emotions, set and achieve positive goals, feel and show empathy for others, establish and maintain positive relationships, and make responsible decisions." Youth workers who embrace SEL and engage youth in SEL, support them in developing real resilience.
Research confirms that you can learn to strategically "metabolize" or manage stress to cultivate self-awareness, emotional regulation, and compassionate connections. Your mental, social, and emotional health are critical and must be continuously stoked for effectively engaging youth in SEL. When you are intentional about your well-being you really hold space for engaging youth in this core practice to build resilience.
Through mindfulness-based activities and discussions, you'll gain a greater understanding of yourself, the impacts of toxic stress, and how to use those insights to better serve youth. You'll learn about the four core elements of youth worker mental and emotional well-being, SEL, and how to protect yourself from moral injury. You'll explore a research-based four step process, the Infinite Well-Being ModelTM, to learn how to metabolize stress in a way that energizes instead of depletes you. You'll leave with a toolkit of practices to help you and the young people you serve build resiliency and mindfulness to better handle stresses in the moment.
Enhance your personal social emotional learning (SEL) skills to deepen self-awareness, emotional resilience, and social awareness
Learn how modeling your social and emotional well-being supports "mirror neurons" that help youth regulate their minds and relax their body's reaction to toxic stress
Explore SEL strategies to help youth understand the connections between their thoughts, emotions, and behaviors
Gain strategies you can use to continually stoke your mental and emotional health for resiliency and well-being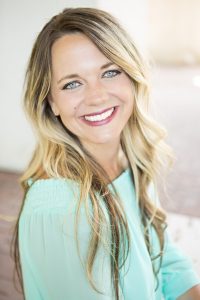 Dr. Jennifer Clifden is the creator of Present Teacher TrainingTM and founder of Present Well-Being LLC. She received her BA in Elementary Education from the University of Michigan and her MA in Socio-Cultural Foundations and Educational Thought from Western Michigan University. Jennifer also holds a PhD from the University of Minnesota College of Education and Human Development with a focus on elementary education, curriculum and instruction, and teacher development.
She currently teaches at the University of Minnesota in the College of Education and Human Development and researches stress-resilience and the process for human service professionals to "burn in" to heart-centered healing professions.
Jennifer's 23 years of collective experience as a public school teacher, university educator, well-being researcher, mindfulness and yoga teacher, and mother of a 7th grader and twin 6th graders serve to help human service professionals stoke their mental, emotional, physical, and spiritual well-being.
Your Competency Focus Area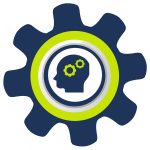 Each of YIPA's trainings are designed around a broad framework of eight youth work competencies. The competency focus of this training is: MENTAL HEALTH BASICS.
Build your understanding of prevalent mental health issues among youth today, learn how to connect youth with appropriate mental health resources, and practice good self-care strategies.
On-Demand Webinar
Recorded on Thursday, December 10, 2020
1.5 hour training
FREE for YIPA members
$30 for non-YIPA members
100% approval rating
Not a member? Annual membership is $124 for individuals or $300 for organizations. Join now or learn more.
This training will count as 1.5 CE hours for most boards. Please contact your board directly with questions on submitting. You are encouraged to print or save this training information as a PDF for your records.