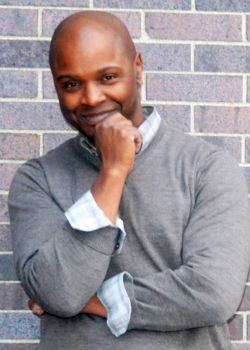 Preferred Contact: No Preference
State: MN
Country: United States
Many youth organizations are faced with limits and need support to address the complex and diverse needs of our children. The work can be emotionally taxing. Marius comes alongside leaders to:
Strengthen resilience and solve difficult problems.
Grow trust and improve culture.
Create a blueprint to empower the next generation of leaders.
Share tools to upskill.
Motivate teams to work with passion and innovation.
Set up frameworks to improve organizational health.
Marius has worked with a number of clients including the YWCA, YMCA, Boys and Girls Club, Treehouse, and Big Brothers Big Sisters. With 20+ years of experience in education and professional development and certifications in restorative practices, he's excited to partner and eliminate invisible narratives hindering your progress. Schedule a free 60-min consultation so Marius can meet you, discuss your circumstances, and see if he has a solution that works for you.
Areas of Expertise: Conflict training, de-escalation, conflict resolution, brand & communication strategy, engagement strategy, adaptive leadership, crisis management, organizational culture & effectiveness, change strategy, product development, mental health training, resilience, motivation, instructional design, youth empowerment, entrepreneurship, social media strategy
Virtual Training
In-Person Training
Keynote Speaker
Coaching
Consulting
Mental Health Basics
Youth Development
Ethics
Communications
Behavioral Intervention
Willing to Travel Anywhere
Willing to Negotiate
Sliding Scale
Contact for Details