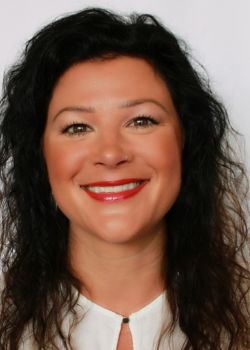 Preferred Contact: Email
State: MN
Country: United States
Anna VonRueden has two decades of experience working with youth needing the most
challenging interventions. Anna has become a recognized leader in Minneapolis-St. Paul for
creating positive changes within the juvenile system and for those navigating it. After five years
as FamilyWise Youth Service Manager, Anna took over as Chief Program Officer in 2018. While
ensuring the health of this agency's comprehensive service delivery, she also provides
consultation and certification to implement High-Fidelity Wraparound across North America.
Anna is passionate about workplace wellness and creating agency culture that supports the
well-being of our front line workers. She previously served as a member of the Wisconsin State
Juvenile Justice Association for four years and as a supervisor for Wraparound Milwaukee from
2009 to 2013. Anna holds a B.A. in Criminal Justice from UW-Eau Claire.
Areas of Expertise: Workplace wellness, childhood trauma (ACE's), Wraparound services.
Virtual Training
In-Person Training
Keynote Speaker
Coaching
Consulting
The Field of Youth Work
Behavioral Intervention
At-Risk Behaviors
Willing to Travel Anywhere
Willing to Negotiate
Sliding Scale
Contact for Details
Flat Rate: $150 per hour