Focus Area 8: Mental Health Basics


Summary
Having knowledge of Mental Health Basics is helpful for developing an informed frame of reference about the challenges some of the youth you serve may face.
But as important as that foundational knowledge is, the real take-away of this module is to understand that the best way you as a youth worker can support a youth struggling with mental health issues is to have a clear understanding of your role.
Unless you are a licensed professional, you are not in a position to diagnose or to treat any mental health issue. Your role is to recognize and respond appropriately, within the boundaries of your specific job responsibilities.
While this focus area gave you some insight into common risk factors and warning signs, this generalized overview does not equip you to fully address mental health issues in the youth you serve.
Remember that there is a larger team to engage and be a part of – professionals in the young person's school, mental health professionals, medical professionals – you can be an important part of the network that provides as wide a safety net as possible for every young person in need.
Often, you are spending more free or recreational time with a young person than their parents, therapists, or doctors and therefore you have insight to many different parts of a youth's life. Because you work so closely with youth in everyday situations, your ability to recognize mental health issues early, to be skilled in how to support youth within the boundaries of your role, and to know what resources you can help a youth tap into beyond your role are all vital in helping youth get the help and hope they need to succeed.
Helping young people and their parents manage difficulties early in life may prevent the development of disorders. Once mental illness develops, it becomes a regular part of a child's behavior and more difficult to treat.
This is why your role as a youth worker is so vital to a young person's success in addressing any mental health challenge.
Learning Objectives Review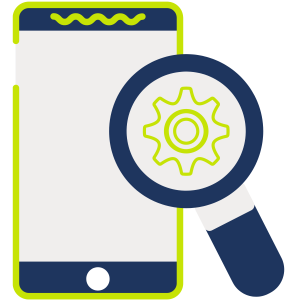 Know your role and responsibility as a youth worker:
You explored your own potential biases and gaps in knowledge by looking at some myths and facts about mental health
You must adhere to the requirements of a 'mandated reporter'
Recognize mental health issues prevalent among youth today:
Compared a working definition of what mental health is and what a mental disorder is as a foundation for recognizing mental health issues
While there are many types of mental health disorders that can affect youth, you examined the most common disorders in more detail:

Adolescent Depression
Anxiety Disorders
Eating Disorders
Trauma and Stress-related Disorders
Learn responsive actions you can take as youth worker:
Refer back to the ACTIONS FOR A YOUTH WORKER for strategies specific to the most common mental health challenges you're likely to encounter in the youth you serve
Always prioritize the safety of youth first
There are limits to confidentiality and your obligation is to share information about potentially harmful actions with your supervisor, to protect the young person
Know the community and professional resources available to youth:
Youth work is not something you do alone, you're part of a whole network of people and resources.
Take time to learn about various resources that you should be aware of in the communities where you do your work
Create good self-care strategies:
Be aware of compassion-fatigue
Self-care is not the same for everyone; there are tried and true techniques you can practice, or create your own
The best approach is to customize your own best self-care plan
Mental Health Basics Quiz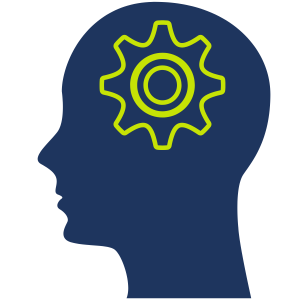 YOU DID IT! You've completed the final module on your learning journey to earn your certificate in The Art & Science of Youth Work – CONGRATULATIONS!
Mental Health Basics gives you a foundation of knowledge and a framework for appropriate action within your role as a youth worker to help support youth experiencing mental health difficulties.
Now you will reinforce your learning by passing an 8-question quiz. If you've paid attention to the videos and carefully studied this written material, you are well-prepared for the quiz. You need a score of at least 80% to pass. Good luck!
"What mental health needs is more sunlight, more candor, and more unashamed conversation." – Glenn Close, American actress
Your perseverance is impressive! You have shown you have what it takes to be the best youth worker you can be for young people. You've made progress in your personal and professional development with each module completed. We could not be more proud to support your passion for this work! Want to expand your knowledge in this focus area? Click the link above and explore.
If you prefer to print this section of The Art & Science of Youth Work certificate course, click on the "Print Friendly" icon to select how you would like it to print. You can remove images and icons.